Have you just returned from a vacation and you want to share your amazing photos on Facebook? Are you a high school kid who wants to try and make it as a gamer? Maybe you are an experienced graphic designer or developer? Either way, it seems like you may be in the market for a new laptop. If that's the case, here are some devices that you might be interested in.
Lenovo Idea Pad Duet – starting at 300$
This little guy has it all. If your lifestyle requires you to carry your computer or tablet everywhere you go, this is the best of both worlds. It is ultra-portable, weighing under 1kg, scaling just over 10 inches, coming with FHD 400 nits, IPS, 10-point multitouch screen. A detachable keyboard is a good way to transform this laptop into a tablet and considering a 10-hour battery, a very reliable one. It has 4 gigabytes of RAM, and as for storage, it's either 64 or 128 GB.
Microsoft Surface Go 2 – starting at 399$
Just as a previous model, this device is also a transformer. 10.5 inch Surface Go 2 is a portable machine that will tackle all your daily tasks with ease. It also comes in 64/128 GB storage options, but you can upgrade your RAM memory up to 8 GB. It is driven by 8th gen Intel processor, has a headphone jack, detachable keyboard, USB-C port, and half the predecessor's weight coming at only 520 grams.
Lenovo Yoga C640 – starting at 639$
Another one of our convertible friends, only this time it comes in a 13-inch packaging. Slightly bigger and more powerful than previously mentioned models this one is more of a traditional laptop. Windows 10 operated machine, 10th generation Intel's i5 or i7 processor comes with 8 or 16 GB of RAM with either 256 or 512 GB ROM, it is more than adequately equipped to help you handle slightly more demanding tasks. And oh, it folds over.
Dell XPS – starting at 999$
Entering the world of mid-range laptops, this Dell device will do it all for you. Whether it's Facebook scrolling and chatting or playing games, this laptop should stand its ground. Just a buck under a thousand dollars will get you a 15.6-inch FHD display, an i5-9300H processor with 8 gigs of DDR4 RAM, integrated UHD 630 graphics, and a 256 gigabyte SSD that will make everything significantly faster.
Asus TUF A15 – starting at 999$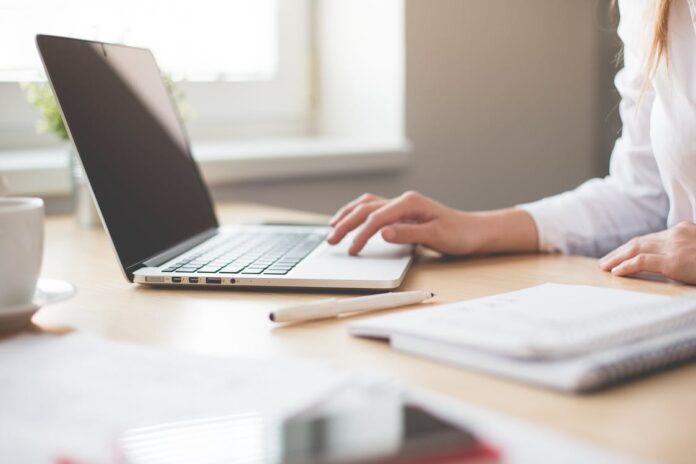 Gaming laptop under a thousand dollars? Yes. Asus has once again delivered with a not-so-expensive gaming model. Modern design, RGB lighting, AMD Ryzen chipset, and so on. This device has it all. That being said, it doesn't and it shouldn't stop you from, for instance, running a travel blog from this device. It is perfectly capable of sharing your content on your Facebook page after you've finished your piece on Tuscan vineyards. If however there's an error, there is a really simple way to solve it.
All you need to do is fix your link via Facebook link debugger and then it's back to business and your feed looking spotless. If you want to read more about this debugging process do it right now.
HP Spectre x360 – starting at 1049$
This sleek-looking laptop is more than eye candy. Black exterior with rose gold accents will make you feel really good using this machine. Look good play good right? But, as we said, it is much more than that. The base model comes with a 13.3-inch FHD WLED screen, Intel i5 3.7 GHz processor, with 8 gigs of RAM and 256 GB of a solid-state drive, but you can bump all those up to 4K display, i7, 16 GB of RAM and staggering 2 TB of SSD storage. It's safe to say that you can do a lot of stuff with this laptop.
Dell Alienware M15 R3 – starting at 1399$
The newest addition to the Alienware family brings us slight changes in design compared to its previous model. It is the thinnest model so far, RGB lighting on the backside will make this pearl white machine look like a supercar from a sci-fi movie. As far as the specs go, it's all that you would expect from an Alienware. Its base model comes with a 15.6-inch FHD display, Intel i7 processor, AMD Radeon RX 5500M graphics card with 4 GB of GDDR6. 16 gigs of RAM, 256 gigs of a solid-state drive. And only 4.65 pounds, that's flyweight in Alienware world.
ASUS ROG Strix Scar III – starting at 1999$
Now we're in the big leagues. This laptop will not only run all your games, scroll through Facebook, run video editing software, and so on, but, it will do it in a blink of an eye. It comes in two sizes, 15.6 and 17-inch displays. No 4K, but, how many pixels can you actually see on a display of that size? So FHD displays, processors either i5, i7 or i9, up to 32 GB of DDR4 RAM, 1 TB of SSD storage, from NVIDIA GTX 1660Ti, through NVIDIA RTX 2060 (both with 6 gigs of VRAM) to absolute champ NVIDIA RTX 2070 with 8 GB of VRAM. FPS king.
Apple Macbook Pro – starting at 2399$
No list would be complete without Apple's Macbook Pro. Here we'll take a look at the 16-inch model, because, 13 inches is just not going to cut it in the big leagues. There are two versions, first one comes with Intel i7 with Turbo Boost up to 4.5 GHz, AMD Radeon 5300M, 16 GB RAM, 512 SSD. The second one, slightly more expensive version upgrades to i9 processor 4.8 GHz, also 16 gigs of RAM, AMD Radeon 5500M, and 1 TB of SSD storage. As expected from Apple, a solid machine.
ASUS ROG Zephyrus Duo 15 – starting at 2999$

The last, but certainly not least, Zephyrus Duo. This is more of a tech enthusiast laptop, but you just might be one. It comes with two, 4K, and FHD screens. Both touch compatible, both amazing. If you're into video editing or producing, this could be the thing you were waiting for. As the rest of the specifications go, it's what you'd expect from a device with 2 displays, enough power to run those bad boys. Intel i7 or i9, up to 48 GB of RAM (16 onboard memory), up to 2TB of SSD, GeForce RTX 2070 or 2080, impeccable all the way. Could be a tad too pricey, but hey, it's a conversation starter.
That would be all, hopefully, we've managed to create a list and give you the best models in different price ranges but the choice boils down to you.
FAQ:
Q: What is the best HP laptop for home use?
A: HP 15-ay011nr Laptop is one of the best home use laptops due to the high-end features it comes with. For example, Intel Core i5 6200U Processor 2.8GHz, 8GB RAM, 1 TB hard drive with 5400RPM, and of course, the 15.6-inch full HD diagonal anti-glare screen is there to indicate that it is no doubt one of the best laptops to own. Recommended for
Q: What do Best Buy customers look for in laptops for Home Office?
A: Best Buy customers often prefer the following products when searching for laptops for home office. If you're working from home, you need a computer that can handle your email, help you with your tasks and maybe even play a movie or two. You want it to be fast, reliable and powerful.
Q: What kind of computer do I need to work from home?
A: If you're working from home, you need a computer that can handle your email, help you with your tasks and maybe even play a movie or two. You want it to be fast, reliable and powerful. Browse the top-ranked list of laptops for home office below along with associated reviews and opinions.
Q: Are there any laptops under $500 that can handle everyday computing?
A: Learn more . These low-cost Windows laptops and Chromebooks can handle everyday computing (and sometimes more) with aplomb, and many ring up under $500. Error! MSI's under-$500 Modern 14 is a compelling budget laptop for day-to-day tasks, packing reasonable battery life, a good mix of ports, and proper build quality.