Ok. Love Anthropologie but sometimes I think 'you got to be kidding me?!' with regards to their prices.
This is a perfect example

Ok yes, it is an original painting/collage but REALLY NOW??? $1500 for a 10″x10″ piece of art. One thousand five hundred dollars for less than ONE SQUARE FOOT?!?!?!
Bawwwwwhhhhh
So I gave it a try myself. While I am happy with the results I admit that it is not perfect. Well hey now, I'm not a professional artist you know.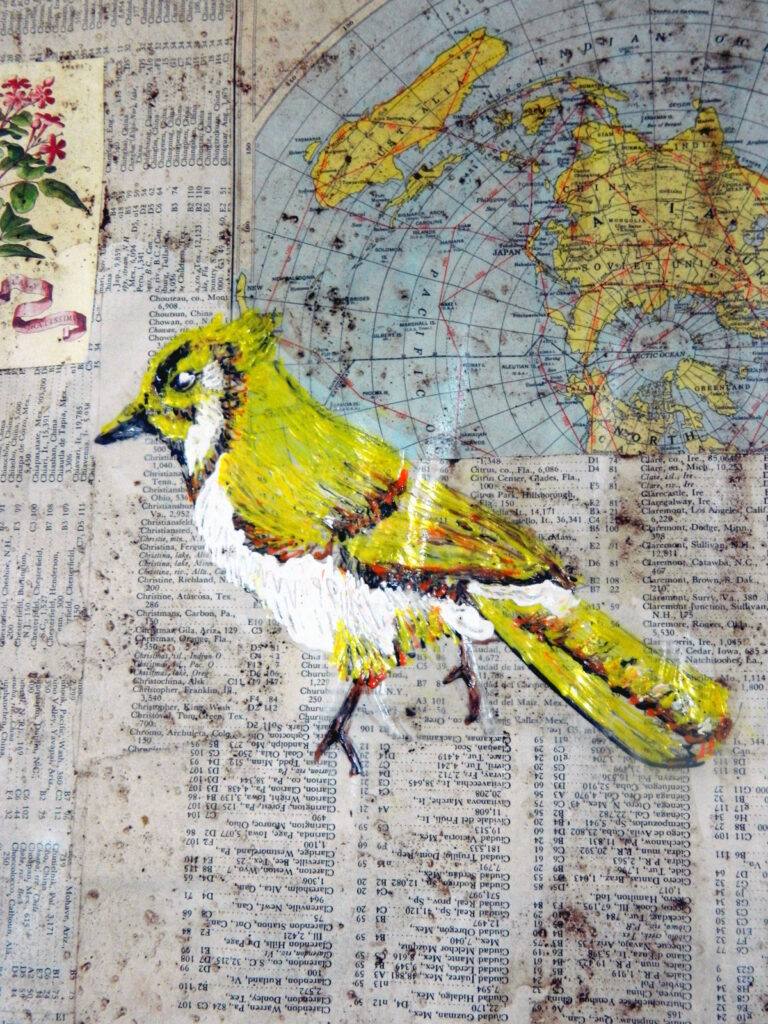 Tips and pointers: Gather up a variety of interesting-looking papers, photos and cards for your decoupaged background. Just keep them in the same tone/category/theme. I originally wanted to use a gift card that had a bird on it, but alas it was from my grandma and I couldn't bear to cut it up! So I looked around the house and found a mementos box that had a pretty bird on it.
I didn't want to cut that up so I took some tracing paper and sketched it out. Then applied some puff paint & marker.  Do it on tracing paper so you can have a second chance if you don't like how the bird is turning out.
Also, the tracing paper is see-through once mod podge is applied so it will look like you painted it directly on the artwork. Paste that on, let dry and then do a coffee grounds wash (but steer clear of the painted bird).
Boom. Anthro art on the cheap.
Think I might whip up a couple of these. Do a series.
Good news/bad news… one of my favorite little mom and pop stores is closing. BOO. But she offered to sell me this GORGEOUS console table at an absolute steal! I asked her about it every time I ventured into the store. Excited about where I can put it and what little tableau display I can create 🙂