Well, it is springtime around here…. and that means time to freshen up! I like to revamp my wall displays and home decor accessories to express my change of mood. Spring and early summer are a favorite of mine and I really like to bring in as much nature as I can.
I think I'm due for some terrariums. But until then I spruced up our family room by making some really simple Dowel Hanging Nature Posters. This craft works great on all types of maps and posters, really spruces them up without having to spring for a big expensive and heavy frame.
Enjoy!
What you need: Some posters, twine, dowels, scissors & hot glue.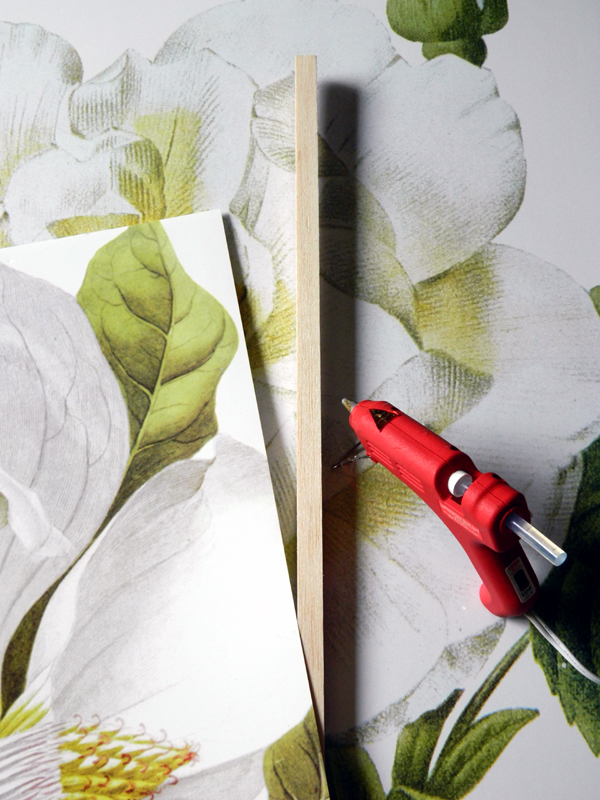 Start off by measuring the dowels and cutting to fit the width of your posters. You need a dowel for the top and bottom. I picked up my posters and dowels from Hobby Lobby because they were on sale for 50% off! Gotta love Hobby Lobby. Let the dowel hang over the edge of the poster for about 3-4 inches on each side. Then run a strip of hot glue along the dowel and secure the poster in place. Snug it right up to the edge of the dowel.
Lastly, I roped some twine around the overhanging edges to give it a more rustic & natural feel. Measure multiple lengths of twine to hang the poster from. Loop around a nail or decorative hook on the wall and there you go! Very simple.
I have seen very similar renditions to this in Pottery Barn, Restoration Hardware and Ballard Designs for mucho $$$$. This cost me less than $20 total for BOTH posters. The next project is a map hung like this above my boy's crib.
Thanks for stopping by!